About Us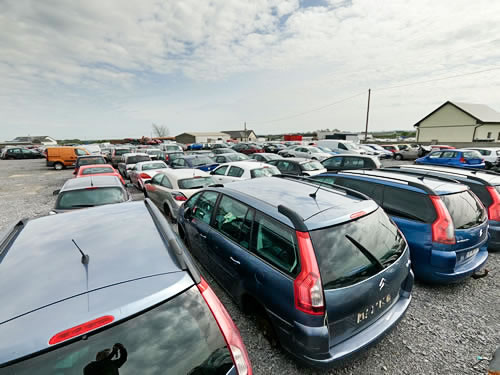 Located on the N17 in Tuam, Nohilly Car Dismantlers is a family run business with over twenty years of experience in vehicle dismantling and recycled parts supply.
The company was established by Martin Nohilly and is now operated with his two sons, Martin and Alan and an experienced team. It is based at a purpose built facility located on a 5 acre site on the main road into Tuam town, with easy access and parking.
Vehicles for dismantling are collected from right across the Connaught region by a fleet of 4 company recovery trucks. Many of these are sourced from leading insurance companies. These vehicles are then expertly depolluted and dismantled in dedicated dismantling bays. We dismantle all makes and models of vehicle from old to nearly new write-offs. New vehicles arrive on a daily basis.
The company is a fully licensed End of Life Vehicle Treatment Facility and is fully compliant with all Irish and European Union dismantling and recycled parts standards.
We can collect End of Life vehicles from across the region and can issue certificates of destruction in line with legal requirements.
Parts removed from dismantled vehicles are cleaned, checked and catalogued. These are generally original high quality recycled parts which are available for sale at very competitive prices. We supply parts to garages all over Ireland with parts delivered on an overnight basis nationwide and via a same day delivery service in the local area using our own delivery van.
Our expert team has extensive experience in parts supply and are always on hand to ensure customers get the right parts for their job.
Nohilly's also offers a parts fitting service for an additional cost. This work is carried out by fully qualified and experienced mechanics and can be arranged both within our normal operating hours and as an out of hours service when requested. We also offer a vehicle diagnostic service, vehicle servicing, NCT pre-checks and timing belt, clutch, gearbox and brake replacement services.
Opening hours:
Monday to Friday: 9.00am - 6.00pm
Saturday: 9.00am - 1.00pm
Sunday, Bank Holidays and Public Holidays: Closed
Permits
WFP/COR: WFP-G-15-0008-01